<<<Back to the gallery index
Kali's Gallery

Name
Kali
Age
5
Breed
'Moggy
About

This is Kali. She's a female, 5 year old, tuxedo cat. She is named after the indian goddess of destruction which fits her personality well. She's cute and sweet, but if you cross her watch out!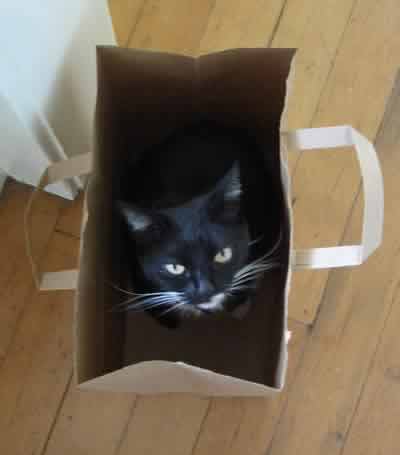 Everyone knows, a bag is second only to a box!