<<<Back to the gallery index
Hugo's Gallery

Name
Hugo
Age
2
Breed
' Exotic Shorthair - Persian
About

Hugo thinks he is a dog, and follows me around the house every where I go. Everywhere I am... Hugo is there. He dislike Vacuum cleaner noise, cleaning eyes and ears, especially the absence of brushing. Very affectionate and love attention. He is a chatter box, talks constantly. He loves to be brushed. If I ignore him he will roll over, show me his tummy, telling me he is waiting to be brushed. Very persistent and usually get what he wants. He even has this cute habit of pouncing on your leg as you go by just to get my attention. He has this ability to steal your heart with one pathetic look of his big blue eyes. And his pure contentment is so visible, it melts your heart!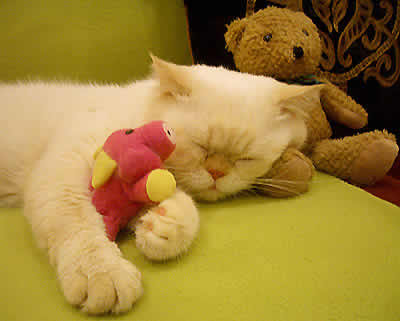 " Purr. Purr. Purr. where is my bottle of Purr?
I will take a nap while waiting for my Purr to arrive."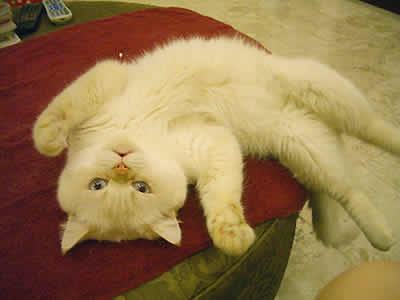 "I think I am cute. Don't you?"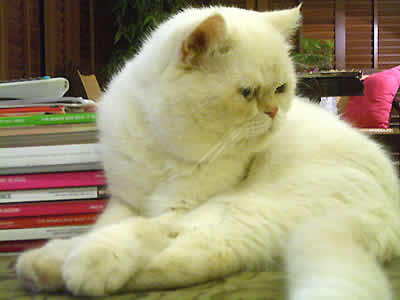 "Putting on my best post."
"I wish I'm a little bit taller"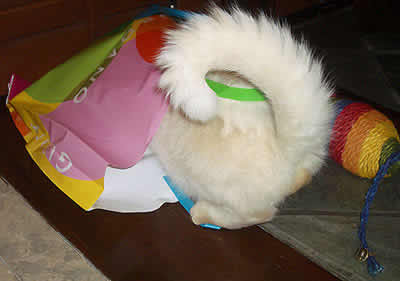 "Checking mommy's shopping bag for more Purr"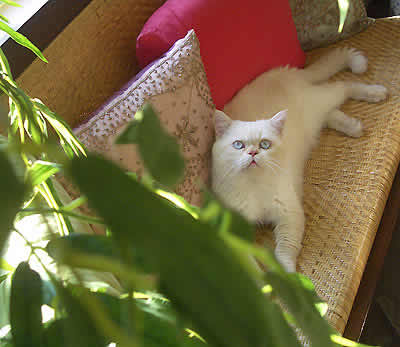 "Oh look mommy Lizard. Go get it"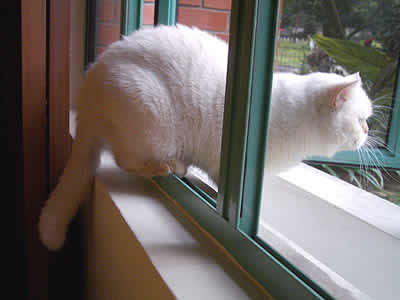 "Here...birdy...come.. birdy....Wait till I get my hands on you"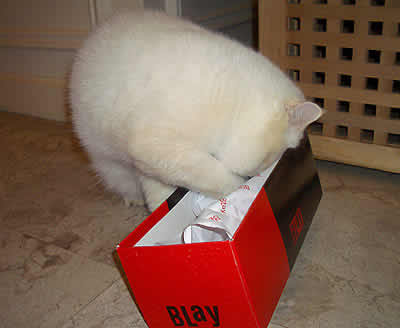 "Where is my Purr? Could it be here?"